Trampoline nets for multihulls – Made in France
The trampoline nets expert
Since 2001, we produce multihull trampoline nets for a wide range of catamaran brands : Catana, Lagoon, Dufour, Fountaine Pajot, Day One…
Many customers all around the world trust us. This is thanks to our unique savoir-faire, our unrivalled responsiveness and the attention we pay on our made-to-measure nets.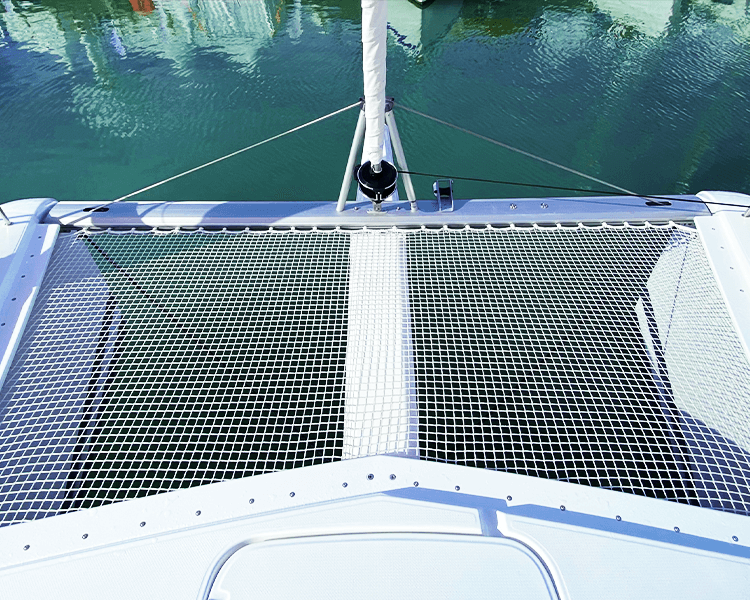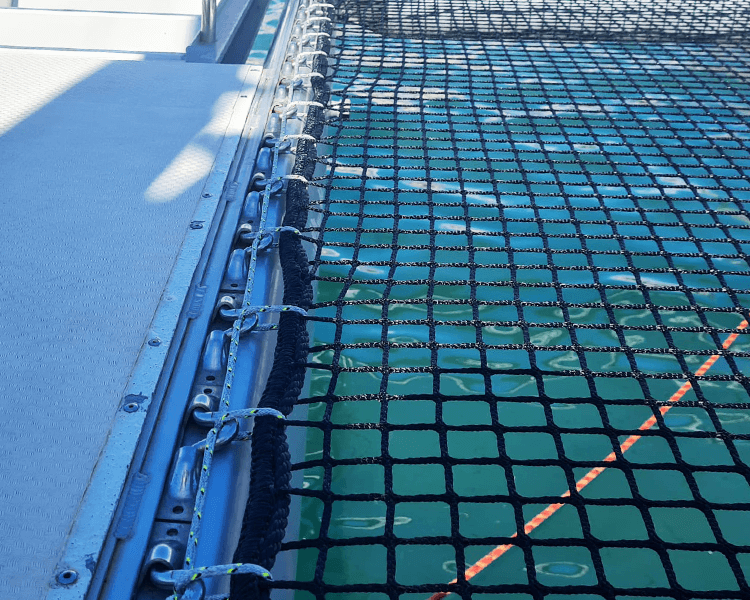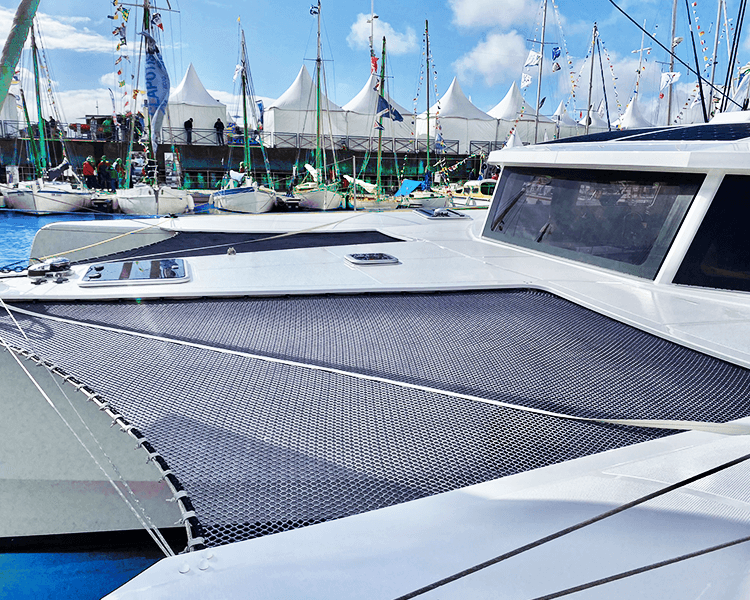 At VB Sports, we make the best trampoline nets
Our nets are the heaviest and most resistant on the market

Made in France

Great resistance

Controlled elasticity

Different colours

Easy to install

UV
Treated

Treated to resist humidity
Made-to-measure quality for your nets
All our catamarans and trimarans nets are made-to-measure, based on production plans that we possess or that our customers provide us.
The manufacturing of our nets are knotless braided, with square mesh. Every model has a unique finish with a special overlock and a bolt rope on the perimeter.
At VB Sports, we offer two types of nets for multihulls:
A 100% high tenacity polyamide net
with 13 x 13 mm meshes
A polyester net
with 30 x 30 mm meshes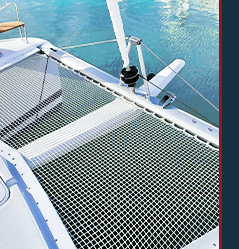 Our advice
If you are looking for great confort in order to rest on your trampoline net, we suggest a 13 x 13 mm mesh. Moreover, polyamide is more elastic than polyester.
The 30 x 30 mm mesh is wide enough in order for your multihull to sailed safely in case of rough sea.
In all cases, the VB Sports team is here to give you advice about the best trampoline net for your catamaran. Be careful: some boats cannot have a 13 x 13 mm meshes trampoline net. Moreover, the finish will be different.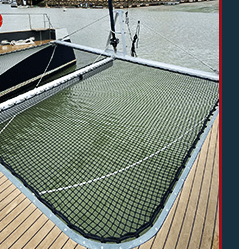 VB Sports advantages
Paying attention to details is one key to an elegant boat's design. For a 100% personalized product, we offer the possibility to choose different colours for the overlock and the bolt rope: white, black or grey are the available options.
For example, we have the ability to make a white trampoline net with a grey bolt rope.
Safety first
Trampoline nets are not only elegant: these are also essential to prevent from falling overboard.
In order to ensure the passengers safety, VB Sports catamaran and trimaran nets show a resistance of 245 kg / mesh on 30 x 30 mm, and 185 kg / mesh on 13 x 13 mm nets.
You will receive a ready-to-be-installed net with a bolt rope that is passed by hand through each mesh. Then, you can enjoy sailing without further delay.
Good to know: with every nets comes a label indicating the safety rules.
Trampoline nets made to last
At VB Sports, we are totally aware of the requirements that a catamaran net has to meet. That is why all our trampoline nets are :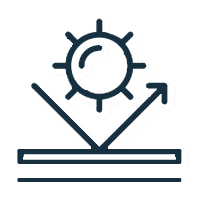 UV Treated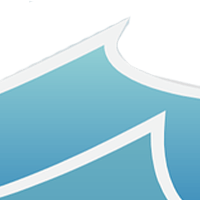 Resistant to sea salt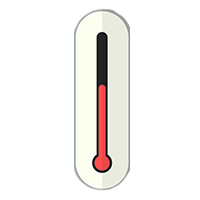 Tested, with a melted
point of 220°C
Especially resistant, our catamaran nets will accompany you on many trips.
Comfort at its best
This is one of the main qualities of our braided knotted nets. Knotless, they are comfortable enough so you can walk on it without any problem. Why don't you lay on it, to enjoy a relaxing moment above the sea ?
The Made in France guarantee
By choosing VB Sports to equip your multihull with a trampoline net, you especially make the choice of the Made in France.
Since 2001, our French company offers a great net expertise to our French and international clients.
We offer catamaran nets only manufactured in France, in our factory based in Brittany.
It allows us to:
preserve a national savoir-faire
keep closed to our customers
deliver quickly our products
We currently strive to offer the highest quality: VB Sports trampoline nets are under study to get the quality label Origine France Garantie in 2023. This quality label would prove that our nets are 100% made in France.
Do you need a personalized quote for your multihull netting ? Contact us by e-mail at contact2@vbsports.eu or by phone at +33 2 35 56 17 42. Our team will be glad to guide you, in order to answer perfectly to your need and wishes.